Chicago Bowling Alleys, Leagues, and Lanes
Bowling in Chicago
Can you spare a night for some bowling?
Roll These Lanes in Chicago
The dude approves
In addition to 16 bowling lanes, Kings in New City/Lincoln Park has shuffleboard, pool, and air hockey.
Up to six people can bowl per lane at Southport Lanes for $35-40 per hour ($3 shoe rental). Actual humans will set up your pins every time to literally give you that human touch at this bowling alley. Pair your strikes with their craft beer menu. Those under 21 are allowed as long as they are with a guardian until 8pm. Reservations are allowed one week in advance and are prepaid, but walk ins are also available.
If you want a more 'old school' experience, grab one of the 8 lanes at Timber Lanes, and be prepared to keep score with paper and pencil. Feel free to bring your own food, they'll serve the beer.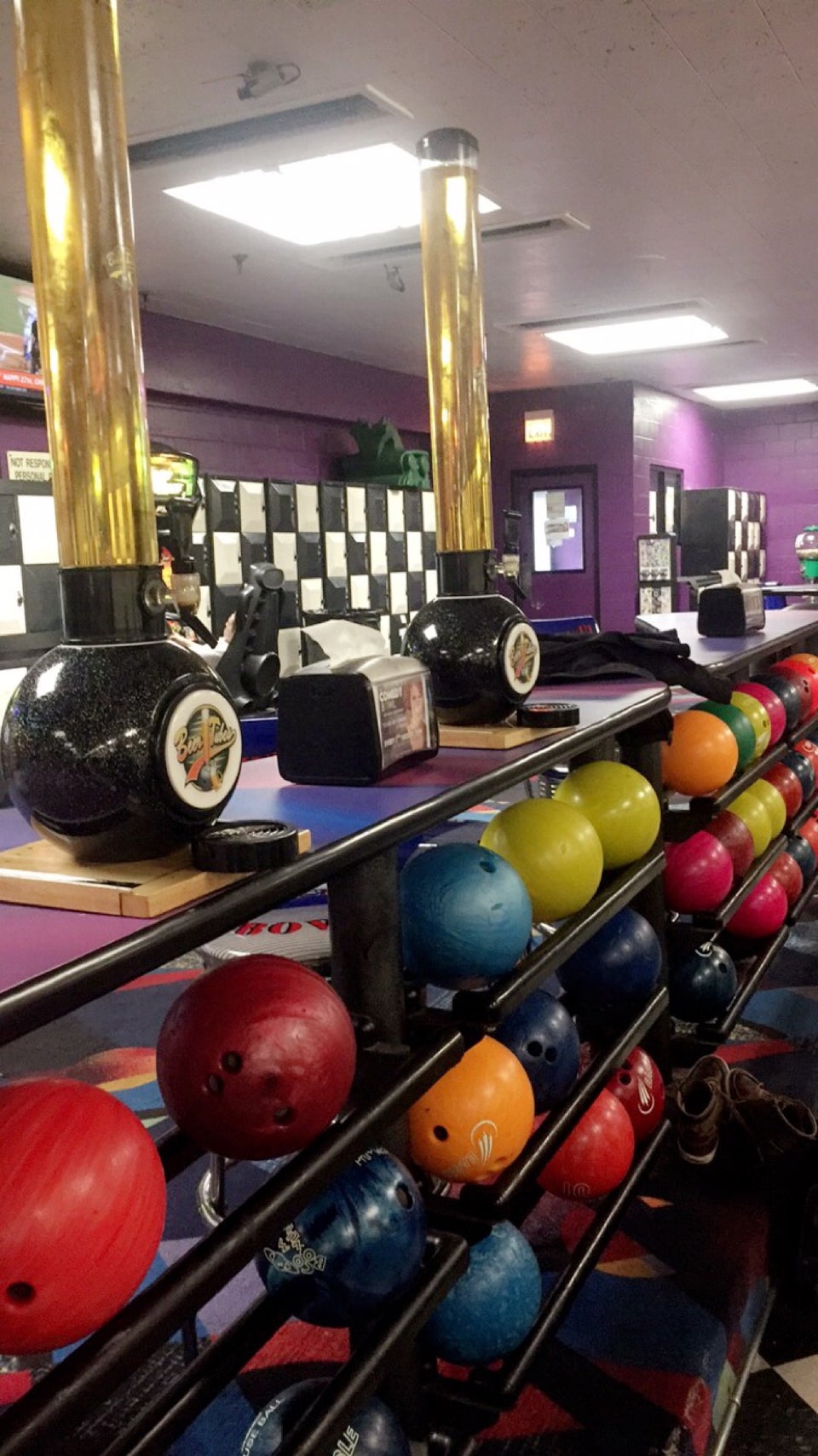 Order the bowling ball beer tower at Diversey River Bowl and stay hydrated throughout your game. This bowling alley has a bar, restaurant, and hosts events including comedy nights, trivia and karaoke.
In addition to regular and cosmic bowling, Waveland Bowl is home to billiards tables and two bars. This also hosts leagues for kids and adults.
Burnt City Brewing, formerly Atlas Brewing Company, has a co-located art deco bowling alley, Seven Ten Lounge, available for craft beer lovers to use during their visit. They also hold bowling leagues. Logan Bar and Grill doesn't have its own alley, but sponsors bowling teams that compete locally.
Streeterville/River North is home to three bowling alleys, including Pinstripes (above). Lucky Strike inside the AMC River East theater is a great place to bowl and have drinks before or after catching a movie. 2014 Blackhawks teammates Johnny Oduya and Brad Richards have rolled into 10 Pin in River North.
Bluebird Lanes in Parkview has both unlimited bowling specials and leagues.
Interested in lawn bowling? Join the Lakeside Lawn Bowling Club in Jackson Park, where you can learn, join a league and bring your own (non-alcoholic) bevvs.